Fire Fighting System Contractors In Jewar
The Fire Fighting System is designed and installed for protection from fire accidents. We are a fire protection system contractor in jewar that supplies, fixes,  maintains, and tests fire protection systems. Our Fire Fighting System Installation Services In Jewar consists of fire suppression system, fire extinguisher, fire bucket with stsand, fire door, Tube suppression system, and fire alarm system for manufacturing units, Buildings, factories, power plants, commercial complexes, commercial units, residential complex, buildings, hotels, warehouses in Jewar.
Our Fire Protection System in jewar provides A.M.C ( Annual Maintenance Contract ), Fire Consultancy, Fire Safety Project, Fire Safety Audit, Repairing and Commissioning of the fire protection system. Sea Max Fire has a specialized fire safety engineers team that assists best fire fighting system for your building such as a foam monitor system, foam flooding system, Co2 System, Clean Agent System, Fire Drill and fire extinguisher refilling service in jewar.
Fire Fighting System In Jewar
Fire Fighting system consists a fully automatic operation system for suppression of fire. The Fire Fighting system which is provided by Sea Max Fire Engineering Works is a Smart Fire Fighting System that interconnects with the fire alarm, fire sprinkler, fire hydrant, fire monitoring system. 
Fire Alarm System In Jewar
A Fire Alarm System is used as an emergency response system that activates automatically at the time of the fire incident and provides an indication of fire. The Fire system are of different types which consist of smoke detectors, heat detectors and control units.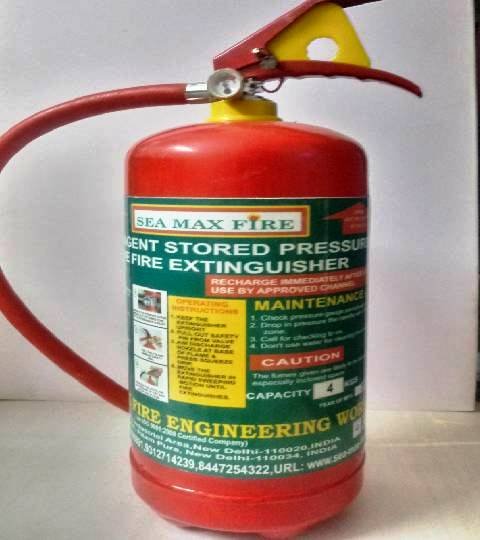 Fire Fighting Equipment In Jewar
Sea Max Fire Engineering works provides all kinds of fire fighting equipment that are used to control or stop fire. We are a manufacturer, and dealer and provide supplies of fire safety equipment.