WE "Sea Max Fire Engineering Works" are extrusive Manufacturer, Wholesaler & supplier of fire extinguisher (Cylinders) . We also give services of Fire Extinguishers Refilling/Recharge, Inspection & Training. Besides, with locations around India largest teams of portable fire equipment technicians, we are also there to help you with selecting the correct fire extinguishers, installation, training and servicing.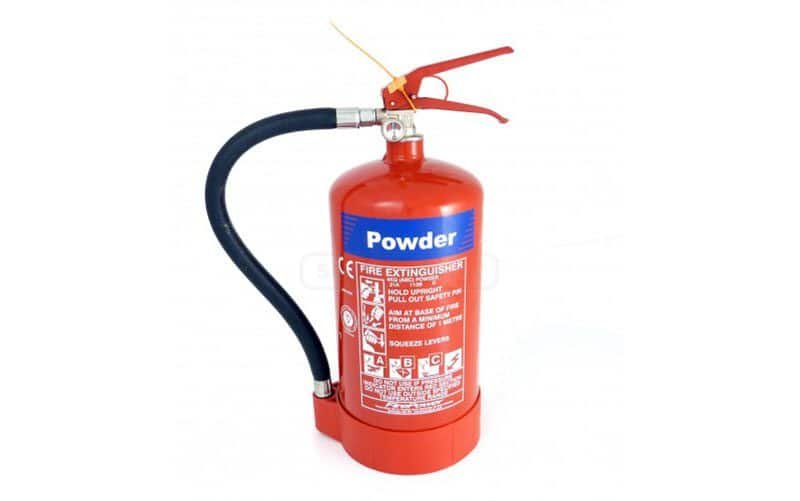 We offer highly effective ABC Fire Extinguishers. The ABC store pressure type fire extinguishers which we offer are suitable for A Class, general paper, wood and cloth fires. The extinguisher is ideal for preventing inflammable liquids like kerosene, paints, petrol and many more fuels. The equipment is easy to install and handle with the portability feature of this device. With all available sizes, the ABC Fire Extinguisher can fight any type of intense fires.
CO2 Fire Extinguishers uses the quick and efficient flame knockdown property of CO2 gas which makes the device ideal for fighting against intense fires. The fires which involve flammable liquid for instance oil, paints, varnish, solvents and even industrial gases. The inert CO2 gas present inside these extinguishers rapidly prevents the fires by diffusing the oxygen and extinguishes water by squeezing the lever. CO2 Fire Extinguishers leaves no residue hence, is suitable and safe to keep in contact with sensitive electrical equipment
Mechanical Foam (AFFF) Fire Extinguishers
Mechanical Foam (AFFF) Fire Extinguishers are engineered by high precision using advanced techniques. With effective fire fighting capability, these safety devices are ideal for A Class & B Class of fire such as wood, paper, furnishings, cloth, textile and inflammable solvents like kerosene, paints and petrol. With low maintenance requirement, this fire fighting device is very easy and safe to operate.
Water CO2 Fire Extinguishers
Designed with higher precision, Water CO2 Fire Extinguishers are ideal for fighting for class A fires which catches wood, paper, furnishings, cloth, textile and stationery items. With portability, these devices are very easy to handle, install and operate. With a size ranging from 9ltr to 50ltr, the Extinguisher is very effective to fight against fires.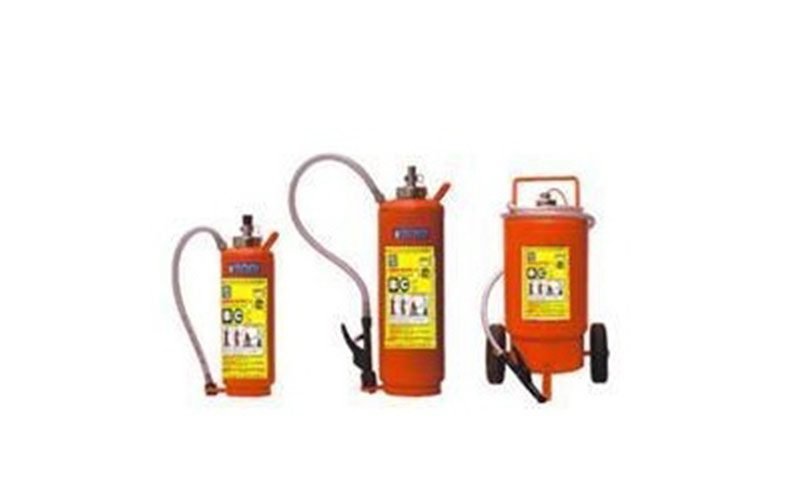 Dry Chemical Powder (DCP) Fire Extinguishers
To prevent the intensity of fires occurred due to inflammable liquids, electrical sensitivity and gases, our range of Dry Chemical Powder (DCP) Fire Extinguishers can be chosen as the ideal option. The Extinguisher is effective for 'B' and 'C' class fires, gaseous fires like L.P.G. and acetylene fires. It is available in 5, 10, 25, 50, 75 Kg.
We are top most manufacturer and supplier of all types of Fire Extinguishers In Delhi,NCR,Noida,Gurgaon,Faridabad,Kundli,Sonipat,Panipat,Ghaziabad Uttar Pradesh .