Fire fighting Equipment & Fire protection Equipment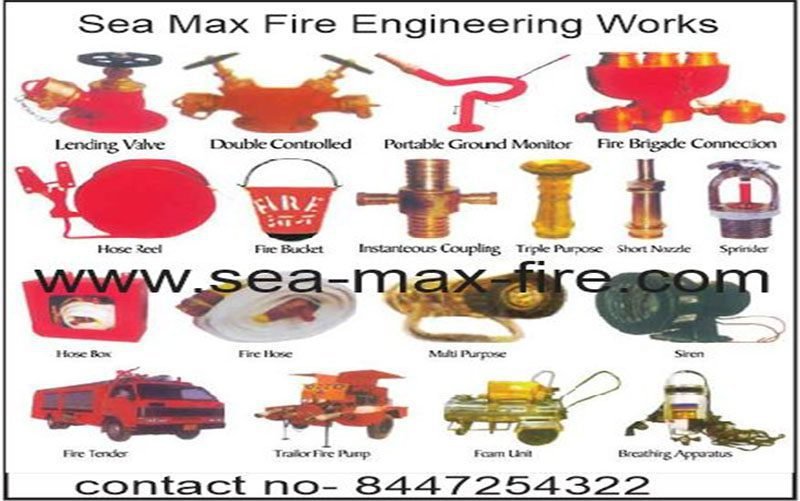 We are Trader, supplier, Installer, dealers, distributors, wholesaler & manufacturers of all kind of fire extinguishers equipment / accessories / devices, fire protection equipment / accessories/ devices, Fire Fighting Equipment / accessories/ devices, Fire Safety Equipment /accessories/ devices.
Fire protection equipments, fire fighting accessories, fire safety equipment dealer, fire protection accessories, fire fighting equipments supplier, fire fighting equipments dealer, fire protection equipments supplier, fire safety equipment supplier, fire protection equipments manufacturer, fire fighting accessories supplier , fire protection accessories dealer, fire protection accessories supplier, fire fighting accessories manufacturer like Fire doors( Wooden & steel ) , Fire proof door, Fire resistence Door,Fire Fighting Doors, Fire Exit Doors, Fire 
Rated Doors, Fire Check Doors, Fire Retardant Doors, hydrant valve, nozzles, hose coupling ,fire equipments, fire fighting equipments, fire protection equipments, fire safety equipments, fire hose, fire hose reels, fire hose fittings, fire sprinklers , fire hose reel Drum , Fire Hose Boxes , Fire Hose Cabinets, & All type of Mannual and Automatic fire extinguishers and more in Delhi, Okhla, New Delhi, NCR, UP, Noida, Gurgaon, Faridabad, Kundli, Sonipat, Panipat, Haryana, Ghaziabad, Uttar Pradesh. We have experts team for fire fighting solutions Including Water based Fire Fighting System ,Gas based Fire Suppression System , Fire Alarm System .
We" Sea Max Fire Engineering Works" Design, Supply, Installation, Testing & Commissioning all types of fire fighting equipments , accessories & devices for all kinds of MNC companies like Industrial & commercial buildings,high rise buildings,offices & commercial complexes, airport terminal, housing societies, IT parks, hotels, Factories, malls, delhi metro, schools, auditorium, banks, band shells, theatres, factories,Industries, Hospitals, Construction Sites, office Buildings, all type of Companies, power plant, airport terminals, steel plants, residential appartments, commercial complexes, archieves, libraries, server room, control room, studio,lobbies and public of hotels, restaurants, offices, malls, cinemas,warehouse and storehouses,Oil Refineries & Pipeline Projects, Oil Fields – Off Shore & On Shore, Gas Fields, Port Trusts, Shipyards & Shipping Companies, Fertilizer Industries, Chemical Industries, Air Force, Army & Navy, Airports Authority of India, Chemical Tank Terminals, Power Plants, Fire Brigades, Steel Plants, Mines and Metallurgical Laboratory, Process Control Room, Hospitals, Banks, Museums, Computer rooms &Telecommunication facilities.
Range of Fire Fighting Equipment :-
1. Fire Alarms
2. Fire Alarm Control Panel
3. Manual Call Point
4. Hooter
5. Smoke Detectors
6. Heat Detectors
7. Multi-sensor Detectors
8. Beam Detectors etc.
We "Sea Max Fire Engineering Works" engage in Design, supply, erect, install, testing & commissioning of Fire Fighting System, Automatic Fire Hydrant System, Wet Riser cum down comer System, fire sprinkler system | We also Design, supply, erect, install, testing & commissioning of fire protection system, Fire Alarm & Detection System.