Co2 fire extinguisher is a fire extinguishing equipment that contains carbon dioxide gas which is use as fire extinguisher for fire extinguishing, fire suppression system and fire fighting system. Sea Max Fire is dealer of all co2 fire extinguishers have different types and capacities which are Iron and Aluminium based extinguisher which has high pressure stored capacity which are use for electrical fire, server room, data centre, transformer and electrical panel.
Our carbon dioxide fire extinguisher are available different capacities which contain gas in different amount which are 2 Kg, 2.5 Kg, 3 Kg, 4.5 Kg, 5 Kg, 9 Kg, 6 Kg, 6.5 Kg, 10 Kg, 22.5 Kg and 45 Kg. We provide fire extinguisher at best price.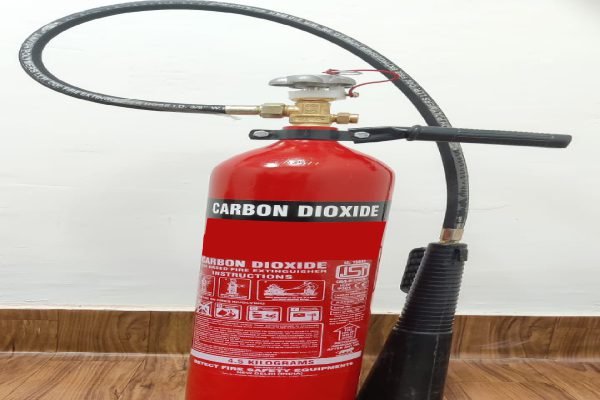 In Our fire safety service we have different types of fire safety system installation services of which contains supplying fixing and installation.
We provide refilling and servicing of fire co2 fire extinguishers and co2 suppression system.
Our Fire Safety Team provide fire safety  training and and maintenance for complete fire fighting system.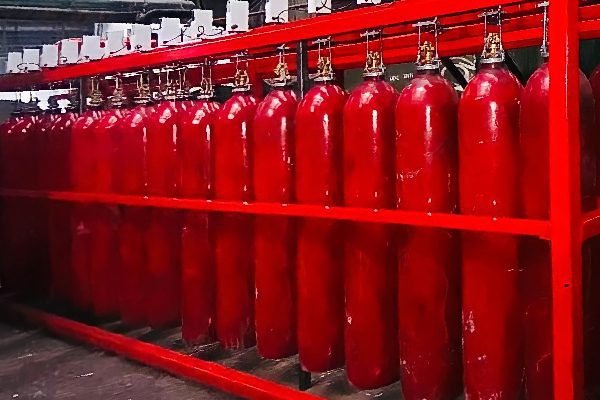 The Fire extinguisher contains cooing agent which makes a layer of instant ice for depletion of fire. Co2 provides a layer which stop oxygen for growth rate and results extinguishing of fire.
The Co2 fire Extinguisher is also use in individual tube suppression system which require no manpower to control fire and covers all point of electrical panel which results high success rate to control fire.
We provide of all kind of Co2 fire extinguishers supplying, fining, testing maintenance, testings , HPT ( Hydro Pressure Testing ) in Delhi ncr region consists Bhiwani, Charkhi Dadri, Faridabad, Gurgaon, Jhajjar, Jind, Karnal, Mahendragarh, Nuh, Palwal, Panipat, Rewari, Rohtak, Sonipat, Alwar, Bharatpur, Baghpat, Bulandshahr, Gautam Buddh Nagar, Ghaziabad, Hapur, Meerut, Muzaffarnagar and Shamli.